Visit your local supplement store, and prepare to be overwhelmed by the selection.
What do these pills do?
Are they worth it?
When life gets busy, it's natural to look for easier alternatives to a healthy diet.
In this article, we will tell you how Juice Plus+® might benefit you and your family. We will also discuss how it could possibly help you stay on track with your health. To be clear, we have no affiliation with this company and have not been endorsed or sponsored by the company.
What is Juice Plus+

®

?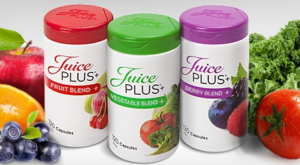 Natural Alternatives International (NAI), the company that manufactures Juice Plus+® describes their supplement as "whole food based nutrition, including juice powder, concentrates from 30 different fruits, vegetables, and grains."
This supplement is not intended to replace foods, but rather "bridge" a gap between what you eat and what you should eat.
The pills, which come in three varieties, are gelatin capsules and appear to be the standard size of similar dietary supplements.
Like other dietary supplements, Juice Plus+® is not intended to treat or cure a disease.
Juice Plus+® is suitable for:
● Children
● Anyone who wants to "fill in" gaps in daily food intake using a supplement
● Anyone who wants to increase produce consumption but would prefer to take a pill
The Making of Juice Plus+

®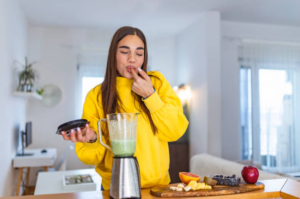 Whole fruits and vegetables go through a juicing process to create the product.
Once the juice extract dries, the extract becomes blended into the supplement.
Some of the 30 vegetables, fruits, and grains that go through the juicing process include:
Apple, Beet, Cranberry, Date, Orange, Broccoli, Brown Rice Bran, Garlic, Kale, Spinach, Cocoa, and Raspberry.
Juice Plus+® values their "farm to capsule" quality of fruits and vegetables. Take a short tour to see the "behind the scenes" process:
Other ingredients added to the supplement include:
● Calcium
● Vitamin C
● Vitamin A (as 100% Beta-carotene)
● Vitamin E
● Carotenoids
● Soluble fiber (glucomannan)
● Enzymes
● Dried probiotics (Lactobacillus acidophilus)
● Folic acid
A basic multivitamin offers at least double or triple the amount of vitamins that Juice Plus+ does.
What Can You Expect from Taking Juice Plus+

®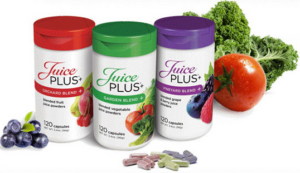 As a dietary supplement, users are told to expect to "improve health and wellness and have a healthier lifestyle." Unlike other dietary supplements that are not safe for children, Juice Plus+ claims to be safe and healthy for the whole family.
PROS
Strengths of Juice Plus+
● The product promotes healthy eating
● Ingredients are free from GMO and Gluten
● Available as a chewable
● 100% refund if the product was purchased in the last six months
● Supplements aren't meant to replace real food
CONS
Drawbacks of Juice Plus+
● Consumers can get the same ingredients in a cheaper multivitamin
● Expensive
● Products arrive as a four-month supply
● Supplements are not available in stores
● Can only be purchased online
● Six capsules is a lot to take
Juice Plus+

®

 Health Claims
In addition to claiming to help people have a healthier diet, the makers of Juice Plus+® claim their supplement is good for specific parts and functions of the body.
Juice Plus+® has supposed benefits to health that include the heart, gums, skin, immune system, lungs, joints, and overall quality of life.
It may seem improbable that six capsules a day can offer that many benefits, but the makers of Juice Plus+® are smart to include clinical studies on their website.
Let's take a closer look at one study regarding blood pressure and the use of Juice Plus+®.
In the Vanderbilt University Study, men and women with high blood pressure and pre-high blood pressure took the supplement.
This study lasted two years, and results indicate lower blood pressures and a slower increase in coronary calcium (doctors measure calcium to monitor heart the progression of heart disease).
Although the results do back up a Juice Plus+® claim, there was no placebo group.
Even though Juice Plus+® offers an abundance of research findings to their customers, consumers need to know how to be critical of the results.
Reviews: What People Are Saying About Juice Plus+®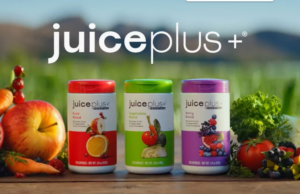 The reviews on Juice Plus+® are mostly positive.
It is difficult to get an accurate look at what consumers really think due to the lack of purchasing options.
Unlike other dietary supplements, Juice Plus+® cannot be purchased at any store (i.e., Walgreens).
Here's what some people are saying:
"I've been taking the trio of Juice Plus capsules for 3 months now. Have not been ill this winter, have better bowel function, more stamina and stronger nails and hair! Waiting to see what other health benefits will occur. Would definitely recommend to others! Not everyone is the same so the effectiveness may not show up right away – be patient."-WebMD
"I took Juice Plus Tablets for about 3 years, I was told I would find a great difference after a couple of weeks and at first I found them good, had more energy, slept good, and a good recovery time after exercise. I kept taking them out of habit. But when I stopped (for financial reasons), I still had loads of energy, slept well. So I guess I just thought they were working."- Diet Spotlight
"Doesn't seem to be doing anything for me, I feel no different than I did before starting the supplements. I was expecting good things after hearing distributors rave about how wonderful they feel. I will most likely not reorder, since it seems like I'm tossing money down the drain. The supplements are expensive but don't seem to be doing much. If I felt a difference, I would purchase more, but at this point, I won't be repurchasing." – Amazon
Taking Juice Plus +

®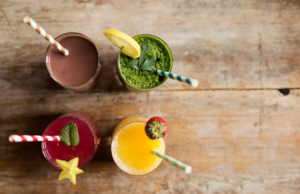 According to the directions, adults can take two capsules every day with a meal and a glass of water.
Children under the age of 13 can take one capsule with a meal and a glass of water.
Juice Plus + comes in three blends: Orchard (fruit), Garden (vegetable), and Vineyard (berry).
Adults are urged to take two capsules from each blend every day.
If following recommendations, adults will take a total of six capsules and children will take three.
Published Studies
We won't discuss the benefits of the specific vitamins in Juice Plus+®. Instead, we will continue our focus on the supplement's health claims.
If you want to know the benefits of certain vitamins or the recommended daily allowance of vitamins, you can do a quick online search or talk with your doctor.
As we mentioned earlier, there are several published studies about Juice Plus+®. Many of them are conveniently placed on their website.
We will take a closer look at a few of the studies and discuss whether or not Juice Plus+® is the best supplement for your health.
A Study on Heart Health and Homocysteine
In 2007, a group of doctors from Tokyo Women's Medical University conducted a study with Juice Plus+. 60 participants consumed the supplement for four weeks.
The researchers noticed that the supplement lowered homocysteine. Homocysteine is an amino acid and breakdown product of protein metabolism.
Why is that important?
When homocysteine levels are high, there is an increased risk of strokes and heart attacks. It can also be a contributing factor to plaque buildup in arterial walls.
While Juice Plus+® is by no means a magical cure for heart disease, the ingredients may help with arterial blockage.
All the participants were in "normal" health and despite having smoking and non-smoking participants, it's unclear as to whether or not anyone had heart disease.
A Study on Immune System Health
Many reviewers of Juice Plus+® made comments that they rarely got sick and stayed healthy during winter (which is notorious for cold and flu season).
Often, eating a well-balanced diet and exercising can keep an immune system healthy.
What does Juice Plus+® do for an immune system?
One study conducted at the University of Florida suggests that the product Vitamin Plus+ can help boost your immune system. 59 healthy law students between the ages of 21 and 53 consumed Juice Plus+ for 77 days.
Results reveal that the participants saw an increase in T cells and a reduction in white blood cells.
Although data may suggest that the supplement can improve one's immune system, it is important to consider that being a law student can be hectic and stressful (which can lead to a compromised immune system).
A Study on Periodontitis
A study conducted at the University of Birmingham-UK suggests that Vitamin Plus+ can improve periodontitis (a gum disease that can destroy the jawbone if left untreated).
71 participants consumed Juice Plus+® supplements three times a day for seven months.
Although the results show an increase in gum health, researchers made comments about not having previous data to make comparisons and would likely see different results with a diverse group of participants.
Critical Remarks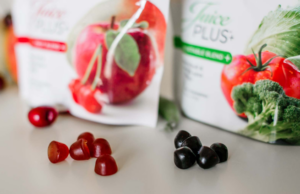 As stated earlier, the consensus of Juice Plus+® customers was mostly positive. For the most part, we don't know the health status of any of the individuals.
Although the supplement can be used by anyone, it's important to consider that the people who report positive experiences already lead a healthy lifestyle, which may very well be the explanation.
On the other hand, they could also be individuals who, before taking the supplement, lacked proper nutrition or adequate vitamins.
There's a good chance that Juice Plus+ can, in fact, "bridge the gap" in our nutritional needs, but it cannot replace a well-balanced meal or practicing self-care.
Given the studies we have already looked at, the results are in favor of Juice Plus+®, but there are also important factors to consider or missing (as we already discussed).
Adopt Healthy Habits
Many people who take Juice Plus+ supplements may assume that they can get all the nutrients they need from a six-a-day capsule regimen.
While it may boost some nutritional needs, it's beneficial to get in the habit of eating healthy and getting exercise.
As with all dietary supplements, it's always a good idea to talk with your doctor before taking or starting a supplement (even the ones that seem harmless).
Risks and Side Effects
There are rarely any major side effects associated with taking supplements containing vitamins and fruit or vegetable powder.
Some users complained of upset stomachs and occasional diarrhea. It is unclear why these individuals had such issues, but it could be related to food sensitivity.
Juice Plus+ says their product is a powerful source of antioxidants.
Although some research suggests that antioxidants can play a role in preventing cancer, some experts recommend avoiding antioxidants during chemotherapy.
Some research suggests that antioxidant supplements may decrease the effectiveness of cancer treatment.
Again, if you are interested in taking Juice Plus+ talk with your doctor or oncologist first.
Recalls
At this time, there is no history of recalls on Juice Plus+. There is no recall information on its parent company, Natural Alternatives International (NAI).
Lawsuits
To date, there is no history of Juice Plus+ being the subject of any lawsuit. NAI filed a few lawsuits of their own in court against another company, but there are no cases found against NAI.