You're not fully satisfied with your body. You know you could be healthier. Can the answer be found outside the usual advice of "exercise and eat well"?
It Works® is a company that promises to help you achieve your fitness goals and point you in the direction of good health.
The question is:
Is it just another scam? Or do their products actually work?
Today we have a comprehensive review of their two most popular products:
1. It Works® Body Wraps

2. It Works® Greens Supplements
You'll learn exactly what these products are, what ingredients are used to make them, and the results you can expect. You'll also read a handful of real consumer reviews.
Let's see if their claims add up.
It Works
®

: Legit or Scam?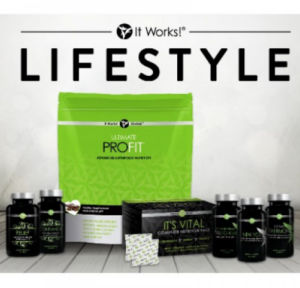 It Works® was established in 2001. The company's first product was the It Works® Body Wraps. Luis Mijares formulated the wraps. Mark and Cindy Pentecost produced them. The Pentecostals are the founders of It Works Global.
In 2005, It Works® started producing various supplements, including Greens, Cleanse, and New You. It Works also offers skincare products, such as Hair Skin Nails, Stretch Mark, and Cleanser.
It Works® Global is a well-known, successful company. Their website states they reached the $450 million sales mark in 2013, and they have only grown more popular since then. With numbers like that, It Works must be doing something right.
One of the reasons It Works® is so successful is because they have over 100,000 multi-level-marketing distributors. Those distributors are experts in creating opportunities to talk to people about It Works products and services.
Not only would they like you to buy products from them, but they would also like you to sell products for them by becoming a distributor.
It Works®: Greens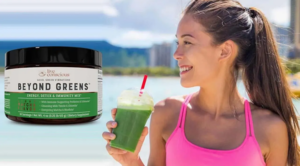 Don't like to eat vegetables?
Take a supplement.
If you read our site regularly, you know where we stand on this kind of thinking.
The evidence does not support supplements as an effective substitute for real food. But before we get too high on this horse, let's look a little deeper.
Our Ratings for Greens Supplements
| Name of the Product | Cost | Our Rating |
| --- | --- | --- |
| Nested Naturals Super Greens | $ | |
| Nutrition Organic Super Greens | $$ | |
| Orgain Organic Super Foods | $ | |
| | | |
For those who have a hard time eating enough fruits and vegetables, It Works makes a product called It Works® Greens to supplement the intake of these essential foods.
Greens® is a flavored drink powder made of 52 herbs and nutrient-rich superfoods, including 34 fruits and vegetables. It has recently been reformulated to be non-GMO, soy-free, gluten-free, and vegan.
Some of the ingredients are:
— Spirulina

— Lemongrass

— Green tea leaf extract

— Apple fiber

— Sunflower lecithin

— Astragalus root extract

— Turmeric

— Cranberry
We love that the ingredients are natural, but they don't exactly sound like an equivalent to eating a kale salad–or the claimed 8 servings of vegetables.
Strange enough, I could not locate an ingredient list on the official It Works website. But I did find a full list of ingredients, here.
It Works® claims that two scoops of Greens® are equal to the nutritional value of eight servings of fruits and vegetables.
The problem:
When you compare their nutritional information to that of a basic green smoothie, it's not impressive.
The Greens Supplement® has none of the fiber, protein, vitamins, or minerals found in the real vegetables in the green smoothie. Based on the supplement facts, it's hard to see why anyone would use the product.
The company encourages users to continue eating fruits and vegetables because Greens® is a supplement, not a substitute for healthy eating.
What then, is the point?
More Claims of Benefit​
It Works Greens® is said to be alkalizing, energizing, and detoxifying to the body.
The energizing part is real. It's full of caffeine from green tea and you will feel the energy boost. This can also help you lose weight.
The myth of the alkaline diet, however, is old and tired.
Proponents of alkalizing the body insist that the food you eat affects your pH levels, which can either cause or heal diseases.
We think Authority Nutrition explains it best:
The pH value varies greatly within the body. Some parts are acidic, others are alkaline. There is no set level.

The stomach is loaded with hydrochloric acid, giving it a pH value between 2 and 3.5 (highly acidic). This is necessary to break down food.

On the other hand, human blood is always slightly alkaline, with a pH between 7.35 and 7.45.

The blood pH value falling out of the normal range is very serious and can be fatal if untreated. However… this only happens during certain disease states and has absolutely nothing to do with the foods you eat...
You can read the entire article here.
As far as detoxifying goes:
The only way to detoxify your body is to replace toxic foods (sugary, processed, packaged) with real whole foods. It's a process that takes time as your old cells die and new ones form.
Supplements might make you feel better about your bad eating choices, but they don't change the reality in your body.
How to Use It Works Greens
®
Users are encouraged to mix two scoops of Greens® with a beverage of their choice. They can be taken unlimited times per day. It Works advises consumers to abstain from ingesting Greens® within four hours of going to bed because the caffeine can cause sleep disturbances.
Reviews: What Are People Saying About It Works Greens

®

?

Here's the crazy thing:
Despite all the holes we've managed to punch in this product…
People like it.
Almost all the people who have tried Greens® and posted reviews had a positive experience. Many reviewers cited a boost of energy as well as weight loss after taking Greens®.
"This product is very strong and works great, I only need a little to get a boost for my day! Improved my memory, gave me lots of energy…I personally noticed a weight loss and this product curbed my craving for sugar." – www.amazon.com
"I have been taking the greens for 2 months. I got to tell you I have never felt better and I am 51 years old. I no longer have heartburn and my IBS and colitis are way under control." – supplement-geek.com
Some reviewers who experience chronic pain noticed a reduction in pain after taking Greens.
As a chronic pain patient I have been using It Works Greens. The turmeric and pineapple juice in it as well as the other ingredients have kept my pain more manageable. – www.greendrinkreviews.org
Our Take on It Works Greens
®
We have two genuine concerns:
The first is the cost. It Works Greens® will run you $55 through the company's website or $40 on Amazon for a one-month supply. We feel this is too expensive considering the wide range of high-quality "green" supplements already on the market. These, for example, are half the price and show a higher nutritional value.
The second is the false claims. It Works Greens® claims the product is equivalent to 8 servings of fruits and vegetables, which you saw in the side-by-side nutritional value charts, is false.
The claims don't add up and that makes us suspicious of the company all around. The only claim that was valid was the "boost" from the green tea. If you're looking for a boost, you can get the caffeine for a lot less money in a cup of green tea. Or even a green tea supplement like this one.
Beyond those two concerns, we have no reason to believe that the product is harmful, and if it works for you, all the better. If your gut is telling you to give it a try, go ahead. You have nothing to lose but a few bucks.
It Works

®

: Wraps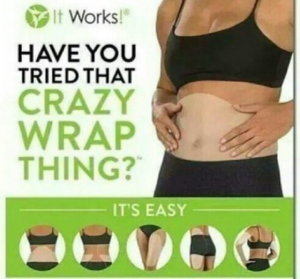 This idea is not new.
"Wrap" your body in a cream. Let it dry. And pray for a miraculous weight loss.
At the very least, maybe you'll get some shrinkage.
Applying an It Works® Wrap takes three to five minutes. You can remove the wrap after 45 minutes or you can wear the wrap overnight for better results.
The cream can be applied to your face, arms, legs, and torso—with the intention of firming, tightening, and toning the skin as well as reducing the appearance of cellulite and stretch marks.
You're probably thinking:
How does this actually work?
The active ingredients are contained in the cream that you apply directly to the skin, underneath a polypropylene and polyethylene cloth. These wraps claim to hydrate skin as well as define your body's natural contours.
Hmm.
Unlike the Greens®, the Wrap® gets lots of bad reviews. Users are advised to use a wrap every 72 hours to maintain results. At the high price tag, that's going to get expensive, very fast.
The body wraps do not burn fat, and the company does not explain the mechanism of action or exactly how they work.
At $59 per box, is it worth it?
If you really want to try the body wraps, we suggest doing a DIY wrap.
All you need are saran wrap, ace bandages, lotion, and an active ingredient such as coffee or cinnamon. There are multiple recipes for DIY wraps on Pinterest. The active ingredient depends on the results you are trying to achieve.
I have done a cinnamon DIY wrap before and I could tell it was working within five minutes. The skin on my torso was warm and tingling. I ended up leaving it on all night. It was a little uncomfortable but when I took it off, I had lost close to two inches on my waist.
The body wraps are available in packs of four for $99. If you wish to sign up for the "loyal customer" program, the price of four body wraps will fall to $59.
Reviews: What Are People Saying About It Works Wraps

®

?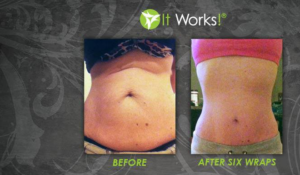 The majority of customer reviews on the body wraps from It Works® are negative. Many customers said they purchased the wraps to tighten their skin after losing a substantial amount of weight. Unfortunately, the wraps did not do what they were supposed to do.
"I've lost 55lbs in the past year and was wanting to tighten my skin from the weight loss and it did nothing. I did one wrap and left it on overnight wrapped up like the reviews said work best. The first wrap I had done just on my arms for 45 minutes to make sure I wasn't allergic or anything before doing my stomach overnight. Nothing on either. Took measurements and they're all the same. Waited a week and did the second wrap hoping for better results and… still nothing. I really wanted to love this product but … it does nothing." – www.amazon.com
Other customers purchased the body wraps to lose a few inches in their trouble spots. Again, the wraps did not yield impressive results.
"This is my 4th time trying these things after being told I've done it wrong. I used the full box, 4 wraps, 4-5 days apart. I drunk nearly 90 ounces of water daily, avoided sugar and extra salt. I did everything I was told I should do. I saw no results. The only results I noticed was the time and money wasted" – realself.com
However, not all customers were left feeling unsatisfied with the It Works Wraps. Some people who tried them said they did experience a decrease in size when the wraps were applied. Several customers who reviewed the body wraps stated they noticed a difference in the firmness of their skin. Cellulite was not as visible as before.
"I went to a wrap party. I wrapped and took a before and after pic along with measurements … I lost 5 1/4 inches the very first time and have wrapped maybe every other week now for the last couple months. I am not losing as much as the 1st time but I am still losing 1-3 inches and my skin is smoother, tighter and it's even giving me my waist back." – dietspotlight.com
What Do Experts Say?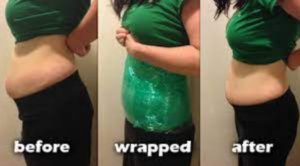 Doctors, nutritionists, and trainers tend to weigh in negatively on It Works® rather consistently.
Bill Sukala provided a review of the It Works Body Wraps® on his website. He studied the list of ingredients in the wraps and found they could lead to skin tightening and increased moisture, but the results would be temporary.
The same findings were reported when Dr. Sukala determined if the body wraps reduced the appearance of cellulite. The company claims the wraps produce "results that last", but the results only last two or three days.
A product review website that provides educated and thorough reviews on supplement drinks, points out that Greens® costs almost twice as much per gram as other green supplement drink powders.
The author also noticed while the Greens® label says you get 4 grams of nutrition per serving, the amounts on the two ingredient lists are only 2.5 grams. This means there are 1.5 grams of filler in each serving of Greens.
Other greens supplements, such as this one, provide over twice as much nutrition per serving, and all their ingredients are accounted for.
It Works® Pros and Cons
I have had several people on Facebook try to convince me to host a Wrap party or become a distributor. Most distributors, also known as Wrapreneurs, are extremely persistent.
They claim It Works can help you earn $500 a month just by visiting Facebook. According to an investigation in Business Insider, the average It Works distributor only earns $752 per year.
So, the company always makes money, but the distributors are not usually successful.
If you want to use the products but do not want to become a distributor, you can still receive discount prices by becoming a loyal customer.
This is a three-month agreement that requires you to place at least one order per month. Your order will be shipped to you automatically at the beginning of each month.
Becoming a loyal customer saves you between 20-50 percent.
The drawback, however, is that it does not seem possible to opt out of the agreement until the three months are up without paying a $60 fee.
Also, after the three months is up you must remember to call and cancel.
If you don't, It Works will continue to treat you as a loyal customer. They will send you products and bill you every month.
When it comes to the products, I believe they fall short of their high price tag.
The Greens® do seem to give a boost of energy, but there are many other green supplement powders on the market that do the same thing for a lower price.
The Greens® also seem to help with weight loss, but like the boost, that can be attributed to the caffeine in the product. Do your homework before purchasing to figure out what is best for you.