If you wake up each morning with joint pain, you eventually start asking:
"What can I do to stop this pain?"
Bodies are hardworking machines.
Aches and pains happen to all of us at some point.
If you're looking for a natural alternative to regular pain relievers, Omega XL® may be the answer to reduce your joint pain.
In this article, we will tell you how to get the most from Omega XL®, so you can wake up with less pain and have more pain-free mobility throughout your day.
How to Do Joint Health Supplements like Omega XL

®

 Work?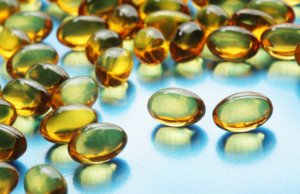 Joint health supplements are designed to target inflammation in joints, relieve joint pain, and help support joint mobility and function.
They are different from other over-the-counter medications because they contain natural ingredients like marine-based oil, such as fish or mussel oil.
Marine-based oils contain Omega-3—which is the secret weapon in these supplements. It's naturally occurring and our bodies love it. Not just our joints, but our brains too. You can read here to learn why Omega-3 are fatty acids that are good for your body and are beneficial to joint health.
Certain fish oils contain something that gives a big boost to Omega 3: two important fatty acids, EPA and DHA.
Here's why that matters:
EPA and DHA are forms of Omega 3 that are most easily and readily absorbed by your body. You get the greatest health benefits from these forms, especially when they are used together. EPA and DHA show impressive results for everything from joint health to heart health.
It doesn't matter how much fish oil is in your supplement. It matters how much EPA and DHA are concentrated in that supplement.
What is Omega XL

®

?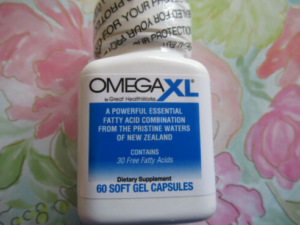 Omega XL® is an Omega-3 joint health supplement. They claim it is a "highly concentrated Omega-3 'Super Oil' supplement extracted from the New Zealand green-lipped mussel (Perna Canaliculus)."
According to Great Healthworks, the makers of Omega XL®, this joint health supplement has up to 22 times more Omega-3 than regular fish oil.
Here's the problem:
We can't find any evidence to support this. Below we've compared Omega XL® to one of the top-rated omega supplements in the industry, Nordic Naturals.
You can see a glaring difference between the amount of information provided. Omega XL® offers very little to support their claims and doesn't bother to list mg for each type of Omega 3. ​In fact, 2 soft gels of the Nordic Naturals provide 1280 mg of omega 3s, while the same dose of Omega XL® only provides 300 mg of their proprietary blend.
Omega XL
®

: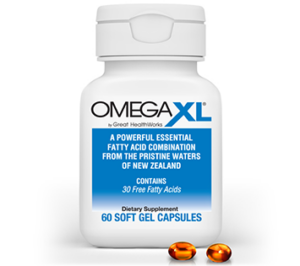 Nordic Naturals
®

: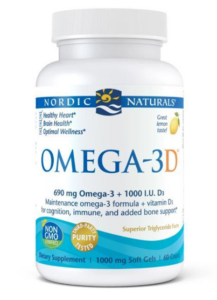 Omega XL® contains less DHA and EPA than other joint supplements but costs more than twice as much. The higher cost may be attributed to the expense of extracting oil from the mussels, but does that translate to a health benefit?
The differentiating factor for Omega XL® is the mussel oil, but research does not indicate that mussel oil is better than other types of marine animal oil.
The pills are a small soft-gel cap as opposed to the standard larger 1000 mg gel capsule often used in other joint supplements. The smaller Omega XL® pills may seem like a benefit at first, but it's most likely an indication of lower nutritional value.
Suitable candidates for Omega XL® or any other fish oil supplement include adults who:
● Have joint inflammation

● Have chronic pain due to inflammation

● Struggle with limited mobility due to arthritis

● Want an alternative to OTC drugs
Joint pain can occur for a number of reasons, but inflammation associated with lifestyle and the natural process of aging is a common cause. Different types of Omegas have been proven to reduce this type of inflammation. This is one of the few supplements that really do work.
The question is:

Is Omega XL® the best source of Omegas?
Knowing the root of your joint pain can help you decide if Omega XL® is the best choice for you.
What Can You Expect From Taking Omega XL

®

?
As a joint health supplement, Omega XL® describes itself as being "effective at promoting joint pain relief and discomfort due to inflammation, supporting joint mobility and function, and helping you maintain an active lifestyle."
What's So Different about Omega XL®?
With so many joint health supplements on the market, it can be difficult to see the difference from one another (especially when most of them promise to do the same thing.)
While some joint supplements include glucosamine and chondroitin, which naturally occur in cartilage, Omega XL® has three ingredients:
● Perna Canaliculus (PSCO-524) or Green-lipped mussel extract

● Olive oil

● Vitamin E
Although Vitamin E and olive oil have health benefits, the amount of each used in Omega XL® is unknown and doesn't seem to play a huge role in joint health.
How Does Omega XL

®

 Differ from Other Omega-3 Supplements?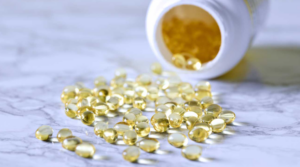 Omega-3 fatty acids are in a variety of foods from certain fish to flaxseed oil and walnuts or soy products.
There is no solid consensus on how much Omega-3 should be consumed every day, but taking 1,200 mg a day has positive results.
Many Omega-3 supplements (with or without fish oil) contain anywhere from 1000 to 2400 mg of the healthy fatty acids, which in theory, could help ease the pain.
Each Omega XL® capsule contains 150 mg of PSCO-524, so if you took six capsules a day, you would only be getting 900 mg of omegas.
Omega XL® boasts that PSCO-524 has "22 times more fatty acids than regular fish oil." The reality appears otherwise.
Although it sounds impressive, it doesn't appear that Omega XL® outperforms other less expensive sources of Omega.
PROS
Strengths of Omega XL®
● Contains natural ingredients

● Safer than OTC pain medications

● Easy to swallow capsules

● No fishy aftertaste

● Suitable for sensitive stomachs
CONS
Drawbacks of Omega XL®
● Omega XL® is more expensive than other joint health supplements

● Dosing may be confusing

● No free samples available

● Returns for a refund require the user to pay for S&H

● Users need to read the small print

● Customers may accidentally sign up for automatic shipments
Reviews: What People Are Saying About Omega XL

®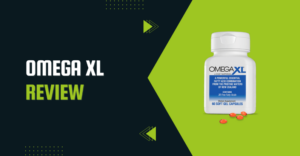 The reviews on Omega XL® are mostly positive, but many of the negative comments discuss the high cost.
Review 1

" I bought this for my mom who's struggling with osteoarthritis, says since she's started taking this Omega XL, her joints have not stop hurting and feels ten times worse. She took 2 capsules of Omega XL in the morning and by mid day, couldn't walk to the restroom. Still has immense pain in her leg. Omega XL didn't work for her at all." –WebMD
Review 2
" I didnt purchase this from Amazon but from their TV infomercial awhile back. I bought enough for over 3 mos because I know it takes some products quite awhile to get into the system to see any difference. This did nothing. No pain relief, no relief from stiffness or inflammation. When I returned it for a refund the rep tried to talk me out of it saying it would just take longer."– Amazon

Review 3
" It worked for me! I had to crawl out of bed due to excruciating joint pain.I had tried just about everything & felt like giving up until I saw the commercial during the wee hours of the morning. The good thing about it, it's money back guarantee. It actually works!!!! " –MyFitnessPal
Published Studies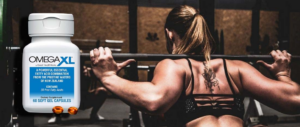 On their website, it states that "the Patented lipid extract found (PSCO-54) in Omega XL has been the subject of 30 years of multiple published clinical studies."
They don't offer links or even names to the studies. One might assume that their claim is enough.
We have found a few studies that take a closer look at the green-lipped mussel extract and whether or not it holds up to the claims made by Omega XL®.
A Study on Muscle Soreness
In a 2015 study published in the Journal of the International Society of Sports Nutrition, 32 untrained runners, with an average age of 22 participated, in downhill running for 20 minutes on a treadmill.
As a result of the exercise, participants complained of delayed muscle soreness.
The participants were given either a placebo or 1200 mg of PCSO-524 (Omega-XL) for 26 days before they exercised and for 96 hours after they exercised.
The men who took Omega-XL® had less muscle damage and less muscle strength loss than those who took the placebo.
It is unclear as to if the participants exercised every day. It is also important to note that Pharmalink International funded the study (researchers reported no conflict of interest).
A Study on Osteoarthritis
One can assume that many people suffering from osteoarthritis may find interest in taking Omega XL®.
This study, which was conducted by the Department of Public Health of the Wroclaw Medical University Hospital in Poland, consists of 50 participants.
The participants, 44 women, and six men have an average age of 65. All participants have knee or hip osteoarthritis.
Participants were given either 1200 mg of fish oil or 1200 mg of Lyprinol/Omega XL per day for twelve weeks.
Although the OmegaXL Group reported better mobility and less pain, researchers did not have a placebo group nor did they measure inflammation, which PSCO-54 claims to decrease.
A Similar Study with Access to Pain Relievers
In a similar study, participants had the same condition and were about the same age group. The sample size was also the same.
Like results from a similar study, participants saw an improvement with Omega-XL®.
It is important to note that participants also had access to pain relievers, so the effectiveness of the joint supplement may have become compromised.
Taking Omega XL®
According to the directions, take two to six capsules each day, preferably with a meal.
Omega XL® users may be confused by the freedom to choose how many capsules to take each day.
Some reviewers assume it is likely in part to how much "wear and tear" a person has as not all joint pain will be the same for every user.
We contacted customer service for clarification, here is the response we received:
"Clinical trials have shown that the starting dose of 4 capsules a day is recommended as the initial optimum dosage. If symptoms are severe or if you have a high body weight/mass, 6 capsules a day should be considered. After four to six weeks, or after experiencing symptom relief, you can reduce the dosage to 2 to 3 capsules per day. After another month, you can reduce the dosage even further if warranted."
While the capsule is designed to be smaller and easier to swallow, some people may prefer to mix the oil with food.
According to the Omega XL® website, the capsule can be pierced with a sterilized pin and mixed with liquid, applesauce, yogurt, or pudding. Mixing with food or liquid will not compromise the effectiveness of the supplement.
The capsules may break down more quickly if exposed to humidity.
It's best to keep out of direct sunlight, store at room temperature, and is not as effective after the expiration date.
Critical Remarks
As we discussed earlier in this guide, many reviewers were hopeful of seeing relief in their joint pain, and some felt positive results.
Although it's not quite clear how long Omega XL® should take before seeing results, one can assume that users should notice results within a month.
We can make this assumption based on the customer service rep's dosing recommendation.
Many reviewers were taking a full dose of Omega XL® for over a month and were still waiting for pain relief.
Even though there is quite a bit of scientific research available about Omega XL® and the green-lipped mussel extract, one may question the 30-year research on PSCO-54.
When we e-mailed customer service about the access to research, they asked us to call customer service.
This could either be a sales tactic to purchase a product or a standard response.
Omega XL seems like a promising product, but many consumers may be more willing to pay for a similar joint health supplement that is half the price.
Omega XL® fails to explain or show its potential customers how much better PSCO-54 is than regular fish oil (other than telling us).
Risks
Although Omega XL® appears to be a safe supplement, it's important to talk with your doctor before starting any supplement.
If you take medications for a health condition, you should also talk with your doctor. Omega-3 fatty acids may interact with OTC pain relievers, blood-thinning medications, and blood sugar-lowering medicines.
Side Effects
There are few known side effects associated with Omega XL®. Some users complained of an upset stomach, diarrhea, and nausea.
Anyone allergic to shellfish should consult their physician before taking Omega XL®. Although the company claims that the extract is carefully processed to eliminate allergens, it is better to be safe than sorry.
Recalls
To date, there are no known recalls for Omega XL®.
Lawsuits
To date, there are no active lawsuits against Omega XL® or the distributor or maker. A lawsuit was claimed against Great HealthWorks but was unrelated to Omega XL®.
In 2012, the law firm, Chimicles & Tikellis, investigated a potential class action lawsuit against Omega XL® on false claims. At the time of publication, the class action lawsuit appears to be pending.
In 2015, the National Advertising Division (NAD) challenged Omega XL® to change certain claims about its product to avoid false advertising. It is unclear if Great HealthWorks made any of the recommended changes.