In the world of workout programs, intensity sells. Many of the most popular exercise programs are known for being super hard-core.
There's Insanity, Body Beast, and the daddy of them all, P90X. Each one is designed to make your muscles scream, and your fat cells cry.
There is nothing wrong with ultra-intense workouts.
But they aren't for everyone.
That's where PiYo comes in.
PiYo is the antidote to all those insane workouts that many exercisers love to dread. It's gentler and more sane, but still produces results.
If Insanity is for people who hate their bodies, PiYo is for those who love them.
If you are looking for a friendlier, less in-your-face workout program, PiYo could be your ideal choice.
And best of all:
You don't need any equipment so you can do it anyplace and anytime.
What is PiYo?

PiYo is a 60-day workout plan produced by the people at Beach Body, the same company that makes so many other great workout programs, so you already know it's going to be a high-quality product.
It's the brainchild of 45-year-old celebrity trainer and mother-of-two, Chalene Johnson, and is an at-home workout program that's designed to develop all-around fitness, flexibility, and health.
Using nothing more than your body weight, this program involves none of the joint-pounding that so many other programs are famous for and, instead, focuses more on moves from yoga and Pilates.
It's a mostly low-impact program which means very little jumping, and that's great news if you have painful joints or are currently overweight. Or, if you live in an upstairs apartment.
So, does this all mean that it's an easy workout?
Hell no.
Instead of fast movements and energetic leaps, PiYo employs smooth, controlled movements that flow together to keep your muscles under constant tension.
Each workout works your entire body, which is a great way to maximize calorie burning.
Like most Beach Body products, PiYo aims to burn as many as 1000 calories per hour which is impressive considering how low-key it is.
Johnson, who holds the world record for producing the most fitness videos ever, developed PiYo after a trip to Vegas where she saw an acrobatic show by Cirque du Soleil. S
he was inspired not only by their gymnastic skills but their impressive physiques. As they watched the show, she was inspired to create a flowing, enjoyable, and effective workout that was also easy on the body.
PiYo was born!
Results: What will PiYo do for You?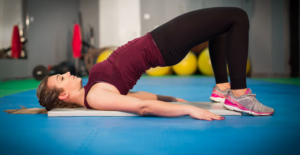 Despite being sold as the antithesis of Insanity, Body Beast, and all those super-intense workouts, PiYo is still challenging enough to kick your butt into shape.
In fact, the slower-paced, controlled movements are, in some ways, harder than flinging your limbs around and jumping up and down wildly because you simply cannot cheat.
This all adds up to a workout plan that will tone, strengthen, and shape your muscles without making them bulky. You'll also develop better posture, a flatter stomach, and healthier, more stable joints.
As for weight loss, you can think of Piyo as cardio in disguise, and each workout is designed to help you shed those unwanted pounds.
If you follow a smart eating plan like the one provided:
You will undoubtedly lose weight.
How much depends on how cleanly you eat and how consistently you exercise, but reviewers report losing anything up to 30 pounds in 90 days.
That's an impressive 10 pounds per month.
Check out this video to see PiYo inventor Chalene Johnson teaching some of her unique workout moves:
What We Like About PiYo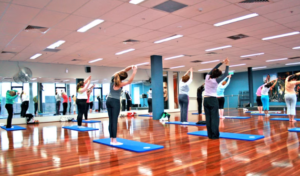 Unlike so many other workouts, PiYo is non-intimidating, and designed for people from all walks of life. It's perfect for those who are overweight. It focuses on genuine health and well-being as much as it focuses on fitness and weight loss.
Chalene is inspiring and shows that anyone who is prepared to exercise the right way can get and stay in great shape.
With no equipment required, PiYo is an excuse-free workout and, because there is no jumping or crashing involved, you can do your PiYo workout even in an apartment with the thinnest of walls or floors without disturbing your neighbors.
You need very little space for a PiYo workout – just enough to step out in all four directions. This makes it ideal if you are traveling and have to exercise in a hotel room.
If you like lots of shouting, screaming, jumping, and bumping, PiYo might not be for you. But if you prefer a slower-paced, effective workout, PiYo will exceed your expectations.
As for the presenter, Chalene Johnson, she has an enthusiastic teaching style that's less in-your-face and inspires you to do your best.
How does PiYo work?
After many years of training and teaching high-intensity exercise, Chalene tried yoga and Pilates but found both very dull.
Yoga and Pilates, she says, were just too static.
However, while neither yoga nor Pilates was what Chalene was looking for, she soon realized, that, with some adaptations and modifications, she could take the best from these exercise methods and create a workout that was more dynamic but still easy on the joints.
PiYo takes the static poses and stances from yoga and Pilates and links them into a non-stop flowing workout that challenges your muscles and cardiovascular system but without any jumping, running, or other high-impact activity.
Each exercise is performed smoothly and with control which eliminates momentum and keeps tension on your muscles.
This tension is what strengthens and tones your muscles.
The best part:
There are two ways to perform most exercises – fast or slow.
With fast movements, you often need to do a lot of repetitions to feel any work in the target muscles but going fast can lead to joint pain and injury.
When you slow things down:
You eliminate the momentum that often takes tension off your muscles. It makes easy exercises more demanding without overloading your joints.
In simple terms, this is a lot like comparing running uphill fast where momentum makes things easier to running uphill slowly which makes things much harder. Each exercise uses multiple muscle groups, which increases the calorie-burning effect of each workout.
There is also a big emphasis on flexibility, an often-overlooked element of all-around fitness.
Being flexible helps reduce muscle and joint pain and can help prevent injuries.
For that reason, many of the exercises involve extensive ranges of motion – that's yoga making its presence felt. If you want to look young and feel young, you need flexibility in your life.
Core strength is also something Johnson believes in, so many of the Pilates-inspired moves directly target the muscles of your midsection.
Your core is responsible for your posture.
It's also responsible for stabilizing your spine and preventing injuries. The posture and a strong core give you a super-sleek waistline. So far, we're loving this program.
PiYo isn't all yoga and Pilates – it also combines these training systems with some great callisthenic and aerobic moves to create a fun, flowing, and effective workout.
You'll work your entire body, including your heart, and lungs, while developing endurance, strength, flexibility, mobility, fitness and balance all at the same time–and without the need for insane, joint-pounding jumps found in other programs.
Each workout lasts from 25 to 45 minutes – long enough to be effective but not so long that it cuts a big hole in your day. You need nothing more than a yoga mat, a couple of yards of space, a towel, and some water to drink.
This really is an excuse-free workout!
Do you want reviews? We got reviews!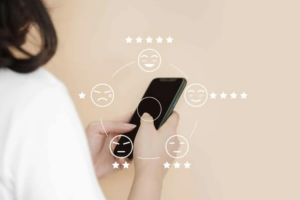 We really like PiYo and think you will too. However, there is no need to just take our word for it. On Amazon, reviewers give PiYo a well-received 3.9 out of five stars with 55% of reviewers awarding the maximum five out of five. Other reviews from around the web include:
Review 1 – Amanda on Amazon.com says, I really enjoy doing my PiYo workout everyday! She keeps you informed and lets you know what's coming next even when you're not looking at the TV screen. I haven't completed the first month yet, I'm about halfway, and I can already see and feel a difference in my body and the poses are getting easier. If you love yoga and you love Pilates and you want to get strong this is a great workout.
Review 2 – Lynette M on Beachbody.com says, I have seen definition all around like never before…I am starting to see my abdominal muscles have definition, which I am MOST excited about.
Review 3 – Bethany-Lyn on the fitnessfocus.com says, I lost a total of 15.5″ (including calves and ankles) and 13.2 lbs, and I can now do 15 push-ups easily in a row (before PiYo, I could barely do one!) I'm not just long and lean, I am more defined and stronger than ever. I can even see the different muscles in my legs when I flex and have lost inches off my calves and ankles…holy cow!
So, what do you Get?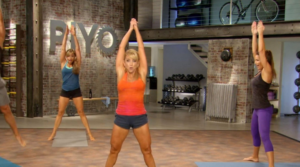 Because the PiYo workout system involves nothing other than bodyweight exercise, the main thing you get when you buy this program is access to lots of workouts. Those workouts are on three DVDs and include:
Align: The Fundamentals

 This workout breaks down the most important and effective moves in the program to help you perfect your form and get the best results possible.

Define: Lower Body

 Get your sleekest and leanest legs ever as you lengthen and strengthen your entire lower body—from your glutes and hamstrings to your calves.

Define: Upper Body

 Use this incredibly effective workout to start chiseling away at your upper body to help shape your arms, carve out your triceps, and define sexy shoulders.

Sweat

 A traditional PiYo workout that incorporates effective dynamic conditioning, fast-paced cardio yoga-flows, and bodyweight resistance strength training to help sculpt your entire body.

Core

 This ab-centric workout hits your powerhouse from every angle to build a strong core, flat, sculpted abs, and obliques, as well as a strong and sexy back.

Strength Intervals

 Twenty-five minutes is all you need of this nonstop body-carving, calorie-incinerating workout that uses no weights, no equipment, and gives you no bulk.

Drench

 This endurance workout maximizes fat burning while it works every muscle in your body. It will not only leave you drenched—it will kick-start your metabolism as you scorch away the fat.

Sculpt

 This workout uses varying tempos to keep your muscles under tension for different periods of time. This generates muscular endurance and metabolic changes that will totally transform your figure.

Buns

 Focused on the glutes, this workout is designed to lift, redefine, and tighten the entire backside of your body for the perfect tight and round butt.

TurboFire HIIT 20

 Chalene pushes you to the limit with this intense throwback.
You also get:
Quick Start Guide

 Everything you need to know to get started including valuable insider tips to get your best results possible. Plus, discover how each powerful workout is strategically designed to transform your body.

PiYo 60-Day Workout Calendar

 Chalene arranged the workouts to make sure you're progressing each week as you build up your strength, flexibility, and stamina.

BONUS: Get Lean Eating Plan

 A simplified approach to clean and lean eating designed to fit your lifestyle and your taste buds. Learn how to eat a variety of delicious, nutritious foods that keep you properly fueled, satiated, and nourished—and help you define your best body.

BONUS: Tape Measure

 Track your progress as you melt the fat away faster than you ever imagined.