If you've been on the hunt for a weight loss aid for a while now, you've probably heard of the "pink drink." There's been a lot of hype around the pink drink diet. So are the rumors true?
How Do Weight Loss Supplements like Plexus Slim
®

 Work?

Weight loss products often work by suppressing your appetite and increasing your metabolism.

Appetite suppressants help you feel full, so you don't consume as many calories. You typically take these products before each meal.

This method relies on you stopping when you feel full, so some people find it effective, while others need something more.
Our Picks for Weight Loss Supplements
| Name of the Product | Cost | Our Rating |
| --- | --- | --- |
| Garcinia Cambogia | $$ | |
| CLA Conjugated Linoleic Acid | $ | |
| Wild Raspberry Ketone | $ | |
| Alli Orlistat | $$$ | |
Another way weight loss products work is by encouraging your body to burn calories faster with an increased metabolism.
You probably know or know of someone who can eat like there's no tomorrow, but somehow doesn't seem to gain any weight. Most of these people attribute their low weight to a high metabolism.
Boosting your metabolism prompts your body to work faster. Your body then breaks down sugars, fats, and carbs to convert them into necessary nutrients and energy instead of just leaving them to turn into fat mass.
What is Plexus Slim
®

?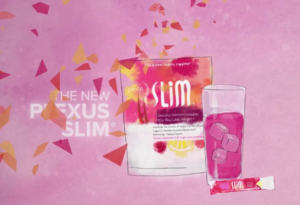 Plexus Slim® is a product from the company Plexus Worldwide, which sells products for weight loss, and nutrition, as well as a few personal care items like body cream. The company began in 2005 in Arizona.
It's a multilevel marketing company that allows users to become distributors or "ambassadors," who can then earn a little extra income by selling the company's products.
You can purchase Plexus Slim® directly from the company, or through an ambassador.
The product only comes in one size with 30 single-serving packets.
Each serving contains:
10 Calories

3 grams of Carbohydrates

200 mcg Chromium

No MSG

No GMOs
Plexus Slim® is also gluten-free and vegetarian.
The product's main punch comes from its "Plexus Slim blend." You'll get 530 mg of this mixture, which includes:
Green coffee bean extract

Garcinia cambogia fruit extract

Alpha lipoic acid
The additional ingredients, mainly for flavoring, are:
Polydextrose

Citric acid

Natural flavors

Beet extract for color

Stevia leaf (Stevia rebaudiana) for sweetening

Luo-Han-Guo fruit extract

Guar gum

Silicon dioxide
How to Take Plexus Slim
®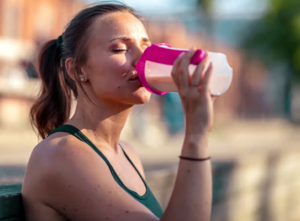 The company recommends taking one serving of Plexus Slim® 15 to 30 minutes before a meal for best results. However, they tell customers that taking it at any time will still help them lose weight.
You should take Plexus Slim® once a day, although some people take the product twice a day and see good results.
Users report experiencing results two weeks after starting the product. While effects vary by person, including the level of diet and exercise, most people agree Plexus Slim® produces a subtle effect.
Plexus Slim® doesn't claim that you won't need to make any lifestyle changes for their product to work.
They tell you honestly that you should be getting moderate exercise every day as a part of any healthy life and for your overall wellness. On their website, Plexus suggests at least 20 to 30 minutes of brisk walking.
In their FAQs, Plexus representatives also get real with you about dieting.
The answer to one user's question begins with a piece of sound advice: "If you keep on doing what you have always been doing, you will keep on getting what you have always been getting."
They explain that the concept behind Plexus Slim® is to help people change their eating habits and make better lifestyle choices.
While we can't say much about how Plexus helps with lifestyle choices, they make very reasonable points on the best way to use an appetite suppressant like Plexus Slim.
What to Expect from Plexus Slim
®

?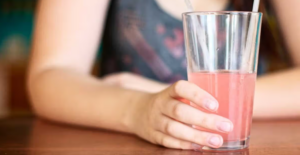 Plexus Slim® helps you with weight loss:
1. By suppressing your appetite

2. By increasing your metabolism
The ingredients look to be all-natural, and there have been no serious side effects documented. Some users complain that the product makes them gassy.
One area of concern for this product is the lack of research. There are no scientific studies for Plexus Slim®, and no research is even mentioned on their website.
Most weight loss companies cite or summarize studies that point to the effectiveness of their ingredients.
Plexus Slim doesn't. Nor do they explain the mechanics of how their product works.
We had to dig up that information for ourselves.
What Makes Plexus Slim Work
®

?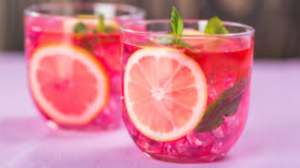 The main active ingredients of Plexus Slim® are chromium, green coffee bean extract, Garcinia cambogia fruit extract, and alpha lipoic acid. Since the company didn't provide any information on how Plexus Slim® works, we looked into these ingredients to determine their effects.
Based on claims from the Plexus Worldwide website, Plexus Slim® seems to act as an appetite suppressant and a way to speed up your metabolism. Let's see if these claims hold up and whether there are any other benefits.
Chromium
Chromium is an essential mineral most commonly found in whole grains, lean meat, cheese, black pepper, and thyme. Its primary function is to help the body convert sugars into energy, which helps glucose metabolism.
Chromium can also lower blood sugar levels and increase insulin sensitivity.
While this mineral might offer benefits to people with diabetes, studies in this area find that the improvements from chromium aren't significant or consistent for all participants.
Although many studies have been conducted on chromium and fat loss, the results have been inconclusive.
The pilot study on using chromium for fat loss found that the supplement had no effect. Overweight and obese participants saw no changes after 24 weeks of ingesting 1000 mcg of chromium.
A study on chromium use for women had similar results. After taking 187 mcg a day for twelve weeks, there was no measurable difference in body mass.
Women athletes who took 500 mcg daily for six weeks also experienced no change in body mass or improvements to their muscular strength.
In overweight children, researchers tested the effects of a daily dosage of 400 mcg on children. They combined this supplement with an exercise and diet plan.
The study produced no significant results.
Although the group of children who took chromium lost more weight than the placebo group, the weight loss was minimal.
Green Coffee Bean extract
Green coffee bean extract has chlorogenic acid, which has several health benefits. A 2010 study found that chlorogenic acid in rats stimulated weight loss and the ability to burn fat.
Another study on rodents found that mulberries also resulted in weight loss. Mulberries are high in chlorogenic acid, so this supplement likely contributed to these results.
A third study on mice found that chlorogenic acid reduces obesity and improves fat metabolism.
Green coffee bean extract is also thermogenic, which means it increases body heat. Higher body heat stimulates the metabolism to help you burn fat more effectively.
The green coffee bean extract in Plexus Slim has less than two percent natural caffeine. This extract is the only stimulant present in the product, so there is little risk of any stimulant-related side effects like jitters or insomnia.
More human studies are needed to determine if green coffee bean extract and chlorogenic acid can reduce weight in humans.
Many people have heard about the benefits of green coffee bean extract through Dr. Oz. However, one pharmacist cautions against using the extract without knowing that chlorogenic acid can have unnoticeable effects.
Garcinia cambogia
Garcinia cambogia fruit extract is a common ingredient in several weight loss supplements. It contains hydroxy citric acid.
This supplement seems to reduce weight by suppressing your appetite. Studies don't reveal any adverse effects, and scientists say it's safe to consume 2800 mg a day.
However other studies show mixed results.
There have been no serious adverse effects reported. But whether Garcinia cambogia can help reduce weight remains in question.
Studies that tested overweight participants saw little to no weight loss in overweight participants. Taking 500 mg of Garcinia cambogia didn't help participants lose weight.
Alpha Lipoic Acid
Alpha lipoic acid is a fatty acid and antioxidant. It eliminates free radicals that damage the body, strengthening the immune system.
It improves your metabolism and as a result, can reduce body weight.
One study tested the effects of alpha lipoic acid on obese adults. Those in the test group received either 1200 mg or 1800 mg daily. After twenty weeks, the groups taking alpha lipoic acid lost two percent of their body mass.
The study concludes that alpha lipoic acid is an effective way to treat obesity.
Additional Ingredients
Plexus Slim® includes several additional ingredients. It's worth spending some time on these, so you understand what exactly you're putting into your body.
Polydextrose
Polydextrose is a soluble fiber. It has no calories, and fibers are known to help with weight loss. They help your body feel full and can act as an appetite suppressant.
Citric Acid
Citric acid doesn't have significant health benefits, but it's a natural way to preserve foods. It is also included in many foods to add or enhance flavor.
Citric Acid comes naturally from citrus fruits, but it can also be created synthetically.
Beet Root
Plexus Slim® uses beetroot for coloring, which might be the source of its bright pink color. The beetroot as food might be able to act as a mild appetite suppressant due to its concentration of fiber. However, it's not likely that there is enough in the product to make a difference.
Lou Han Guo
Lou Han Guo is also known as monk fruit, or its scientific name Siraitia grosvenorii. Lou Han Guo is normally used as a sweetener.
Stevia
Stevia, sometimes listed as Rebaudioside A, is another natural sweetener. It's popular for its low-calorie content.
What People Are Saying About Plexus Slim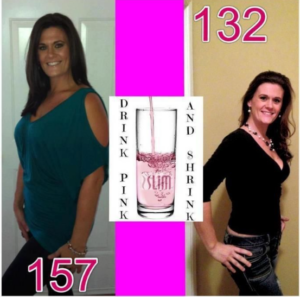 Reviews about Plexus Slim® tend to be negative. Although a few users experience results, there are a greater number of reviews that show no effect–nor adverse side effects.
Users who have complained about their side effects to distributors usually report being told that it's part of the "detoxifying" process.
There appears to be more risk than results among communities who have tried Plexus Slim®.
Review 1

"I've been using Plexus products for over a year now and have never felt healthier. I've lost 25 pounds, no longer have chronic headaches, fatigue, achy joints, or depression. My mom now uses the products and no longer needs to take cholesterol meds and her blood pressure meds were cut in half…There is definitely something different about these supplements. I had been taking supplements for years with no effect on how I felt. I have my health and life back again."

-UniversityHealthNews.com

Review 1

"I took Plexus and my blood pressure took a nose dive on the first day. 152/92 to 106/72. My sugar was not affected. The next day I awoke with a very severe headache with light and sound sensitivity, and nausea. I took a shower and ibuprofen. I sat on the couch and passed out. I awoke 3.5 hours later with a slight headache. I checked with my friend and she said that headaches were common the first month! No thank you. I will lose weight another way."

-Supplement-Geek.com

Review 2

"I have tried this product cause a friend talked me into trying with her well we have not seen 1 pound lost from our body we gave it the 30 days as it says used in every morning before any good or drinks. No change in our energy level or appetite. I even kicked it up by purchasing the bio pills still nothing."

-Diet Spotlight
Published Studies
There is no scientific research on Plexus Slim®.
On their website, Plexus Worldwide claims that this product has been clinically proven to work. However, they don't cite any evidence, and there are no studies in any public databases.
Instead, we'll look at studies on the main ingredients in Plexus Slim®: green coffee bean extract, Garcinia cambogia fruit extract, and alpha lipoic acid.
The Use of Green Coffee Extract as a Weight Loss Supplement
This study is a review and meta-analysis of clinical trials completed on green coffee bean extract and weight loss.
One of the studies reviewed used chlorogenic acid-enriched coffee. Compared with other types of coffee including decaf and normal instant coffee, the enriched coffee affected the body's absorption of glucose.
Over time, this effect could contribute to a decrease in body mass and fat.
Another study tested participants with a high body mass index. They consumed a green coffee bean-based supplement for 60 days.
At the end of the period, the participants reduced the number of fatty deposits in the body, as well as overall body mass and fat mass.
Researchers concluded that studies showed green coffee extract did have a significant impact on weight loss. However, they recommend more research into the area, since these studies had flaws in their execution.
Garcinia Cambogia (Hydroxycitric Acid) as a Potential Anti-Obesity Agent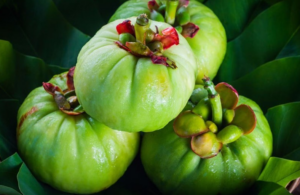 This 12-week study examined the effects of Garcinia cambogia on 135 obese and overweight participants. The participants were split into a placebo group and a hydroxy citric acid group who received 1500 mg a day.
By the end of the period, both groups had lost weight. However, there was no significant difference in weight loss or body mass compared to placebo groups.
Alpha-Lipoic Acid Supplementation: A Tool for Obesity Therapy
Several studies also test the effects of alpha lipoic acid on weight loss.
This study tested an impressive 1127 overweight participants over the course of four months. Researchers hoped to discover potential benefits for those with obesity or in pre-obesity stages.
Both pre-obese and obese participants consumed 800 mg of alpha lipoic acid a day.
The results were impressive.
Among pre-obese subjects, the supplements resulted in an eight percent decrease in body weight during the four months. Obese subjects saw an average decrease of nine percent.
Both groups also saw a reduction in their BMI, waist circumference, and blood pressure.
Critical remarks
Plexus Worldwide has a few ongoing issues with its operations and marketing.
BBB Ratings
Plexus Worldwide is not BBB-accredited, but their rating is an A+.
That doesn't mean the company hasn't received any complaints. The BBB notes that customers often make complaints about the 60-day money-back guarantee.
Plexus Worldwide categorizes its customers differently, depending on whether you are an ambassador, retail customer, preferred customer, or ambassador customer.
Not all customers receive the 60-day money-back guarantee, although it's widely advertised on their website.
Issues with billing and collection were the second most common complaint. Customers have experienced difficulties with the auto-renewal system, which some report continued to charge them even after they discontinued their subscriptions.
Current Government Action
The U.S. Food and Drug Administration (FDA) filed a complaint against Plexus Worldwide on July 30 2014. They sent a warning letter about "misbranding" and "incorrect marketing language."
As of the time of this publication, this issue has not yet been resolved.